German National Visa for Work - 5 Important Things to Check
Check out these entries in your visa immediately after getting it in the embassy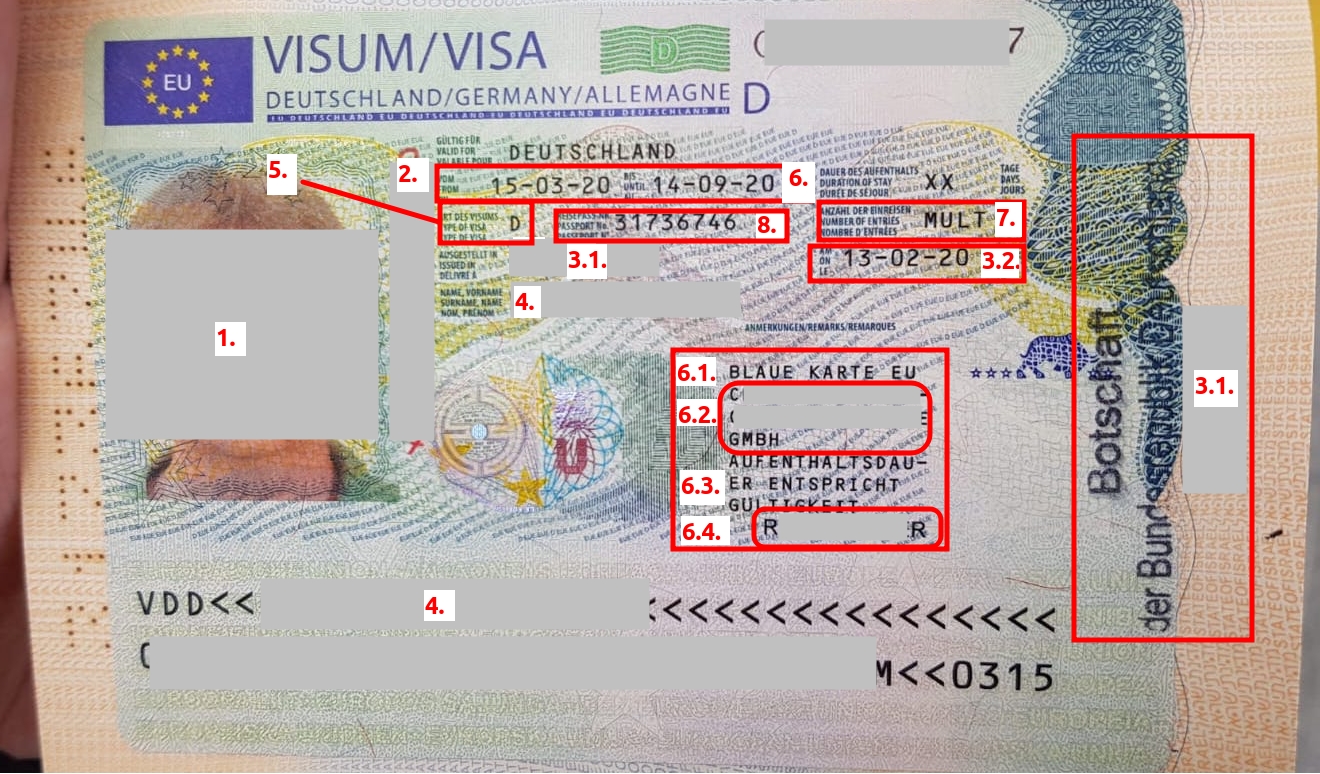 As soon as your visa is ready, you will receive a following message:
---
Dear Mr. NN,
Your application has been fully processed, the visa can be issued. You may come for a visa appointment no later than December 16, 2021.

Please note the information below regarding the documents you should bring with you:

- A printout of this email
- Passport. A visa can only be issued if your passport is valid for at least another 6 months. If the visa is issued for the entire period of the intended stay, e.g. for a semester-long exchange study, the passport must be valid for at least the entire duration of the stay and an additional three months thereafter.
- Copy of health insurance (valid for at least 14 days from the date of entry)
---
While receiving your passport(s), check the main entries (s. below), ideally in the presence of the embassy official.
Most important things to check
2. The period of validity. Remember the German date format: DDMMYY (or DDMMYYYY).
3.2 Date of issue.
4. Your Last Name, First Name
6.1. BLAUE KARTE EU
6.2. First Name**
Other things to check
1. Your photo. If there is no marks or (even small!) defects on the picture
3.1. Issuing authority - Botschaft der Bundesrepublik Deutschland CITY NAME (or Konsulat der Bundesrepublik Deutschland CITY NAME)
5. Type of Visa - D
7. Number Of Entries - MULT
What to do if the errors were detected later?
If you have found the errors at home, call the embassy immediately. If nobody can answer the call, go directly to the embassy and speak to a staff member.
Important!
In theory, you can be refused entry to Germany even with a proper visa.
However, if there are errors in your visa, the probability of being refused entry is very high!
Registration (Anmeldung) - How to proceed . Go UP
---
19.03.20-25.06.21 ( All articles )