Relocation to Germany. What is your Plan B and Plan C?
2 Points Why Do You Need Migration Advice.
About your various ways to Germany, your specific situation and nach Ermessen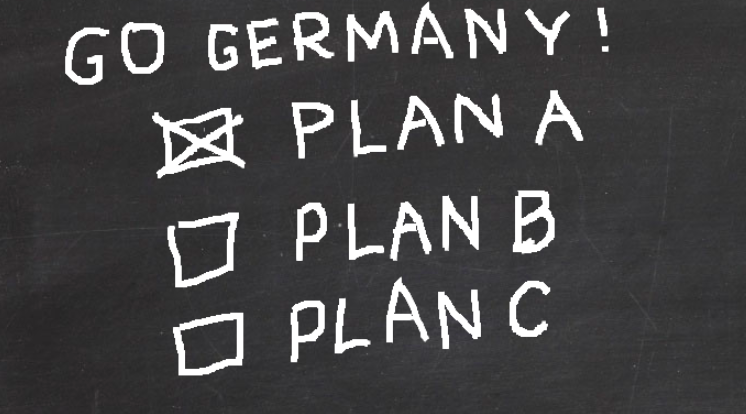 This article is for those who are not sure if he/she needs individual migration advice.
If you want to come to Germany for a long time, you probably best fit into one of three big groups of people:
a) People who know clearly how they want to come;
b) People who know their way around but doubt if it's the best way;
c) People who want to come to Germany, but don't know how best to do it.
In this article, I would like to share my own experience about the benefits of migration advice. I would emphasize two points here - variety and individuality.
Variety of your ways to Germany
Variety factor implies that there are always more than two of your ways. I'm talking about the ways that are easiest and most likely. I exclude from the beginning the so-called gray and black paths to Germany.
My recommendation: only use legal ways to Germany. It will help you to get permanent residence and citizenship if you one day decide to.
The key question is: What is the most perspective way for me and what is my alternative?
Are you familiar with that warm feeling of having alternatives? Now I have a plan A and I follow it.
But sometimes the whole thing is not moving anymore and you can't do anything with it. What to do?
If you know some alternatives, you just start to follow Plan B. And perhaps there is also a promsing Plan C.
I love this feeling that there is an alternative, and you know which alternative is good for you.
Individuality of your situaton
The second factor is individuality. Your situation, your movement to Germany is very individual. For example you can be told that XYZ is absolutely impossible.
But you exaplain an official your situation, submit evidence documents and vuala! You get an exception and you are allowed to proceed XYZ! And on the contrary, you can stumble in a completely straightforward place, where you did not expect it in any way.
Why do some people procrdure XYZ not allowed, and other people the same procedure XYZ allowed?
In Germany there is a legal phenomenon called nach Ermessen. This is when an official is given certain powers within the scope of a particular law to make exceptions from the existing legal regulations. According to the principle of Individuality, I need to see your documents before I tell you what perspectives and ways of coming to Germany you have.
Feel free to send me your CV and I'll help you understand your own migration situation. We will create your Relocaton Plan A, Plan B and maybe also Plan C. All according to your individual situation.
Migration adviser - expert or just a chatterbox?
Go UP
---
01.01.21 - 18.08.21 ©️ Jaroslav Plotnikov (All articles)