About MIGWORK
---
MIGWORK and its Mission
MIGWORK is a knowledge base & step-by-step tutorials about relocation to Germany.

Migwork helps IT professionals from all with relocation advice and action.

MIGWORK answers the question HOW?. Not Why? not If? or Should I...?).

- How to relocate to Germany?
- How to bring your family - your spouse and children here?
- How to get a Blue Card, a permanent residence, a German citizenship?
- How to find a flat, to do registration in a local authority?
- How to find a good IT job in Germany?
- ... ?

Do you have a question(s)? Feel free to e-mail me)

Migwork will explain everything need to be done. Step-by-step.
Besides, if you wish, Migwork team can do any of those steps for you.

INDEX
How it works
The MIGWORK gives you all the information you need to plan, organize and manage your relocation to Germany.
MIGWORK consists of two parts: The STEPS and the BLOG.
Let's say you wish to get a EU Blue Card Germany. This process divided into MILESTONES, which consist of STAGES. Every stage consists of STEPS.
After the last step is completed, you have reached your destination (in this particular case you've received the Blue Card).
BLOG consists of articles explaining in details how to complete specific steps.
INDEX
How to use it
Imagine this: you need to find out if diploma issued by your university recognized in Germany? (You need this to get a Blue Card or for studies in Germany).

Here are 5 STEPS (look at the STEPS TO DO) need to be done and here is an ARTICLE in our BLOG with deeper explanations about these steps.

INDEX
How much it cost - what is for fee and what is for free
All information on our site is from serious trusted ressources, mostly from German government's websites and publications. The information is free of charge.
Now you know what to do but it is possible that still you don't have enough time!
Remember that Migwork team is here to help you at any time.
The Migwork's services costs are individually calculated because different steps require adequate working hours. You'll know in advance which steps will be done for you and how much it will cost.
Therefore you'll have a full control of your expences.
INDEX
How to start my relocation
Feel free to tell me your concern or ask a question. It is free and non-binding.
My email is below.
INDEX
About the founder of MIGWORK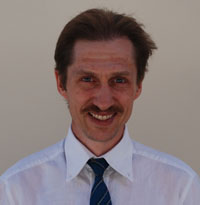 In 1999 I left Russia to study Interkulturelle Pädagogik at the Universität Oldenburg. After the graduation I decided to stay in Germany.
Since 2009 I live in Berlin working as migration advisor and freelance translator. Since 2019 I am also working for Bluecardagency - Relocation Service in Berlin. Read more...
Jaroslav Plotnikov
Dipl.-Päd. für Migration
Postbox #022477
10126 Berlin, Germany
Feel free to email me: info@migwork.com
Shortly introduce yourself and your situaton. Add your question(s). It helps me to give you more profound answer(s).
Go Up.