IT-Work in Germany: Tax Class Change Form (Antrag auf Steuerklassenwechsel) – Completion Help
How to fill out the application. And what to do with it. Based on the example of Munich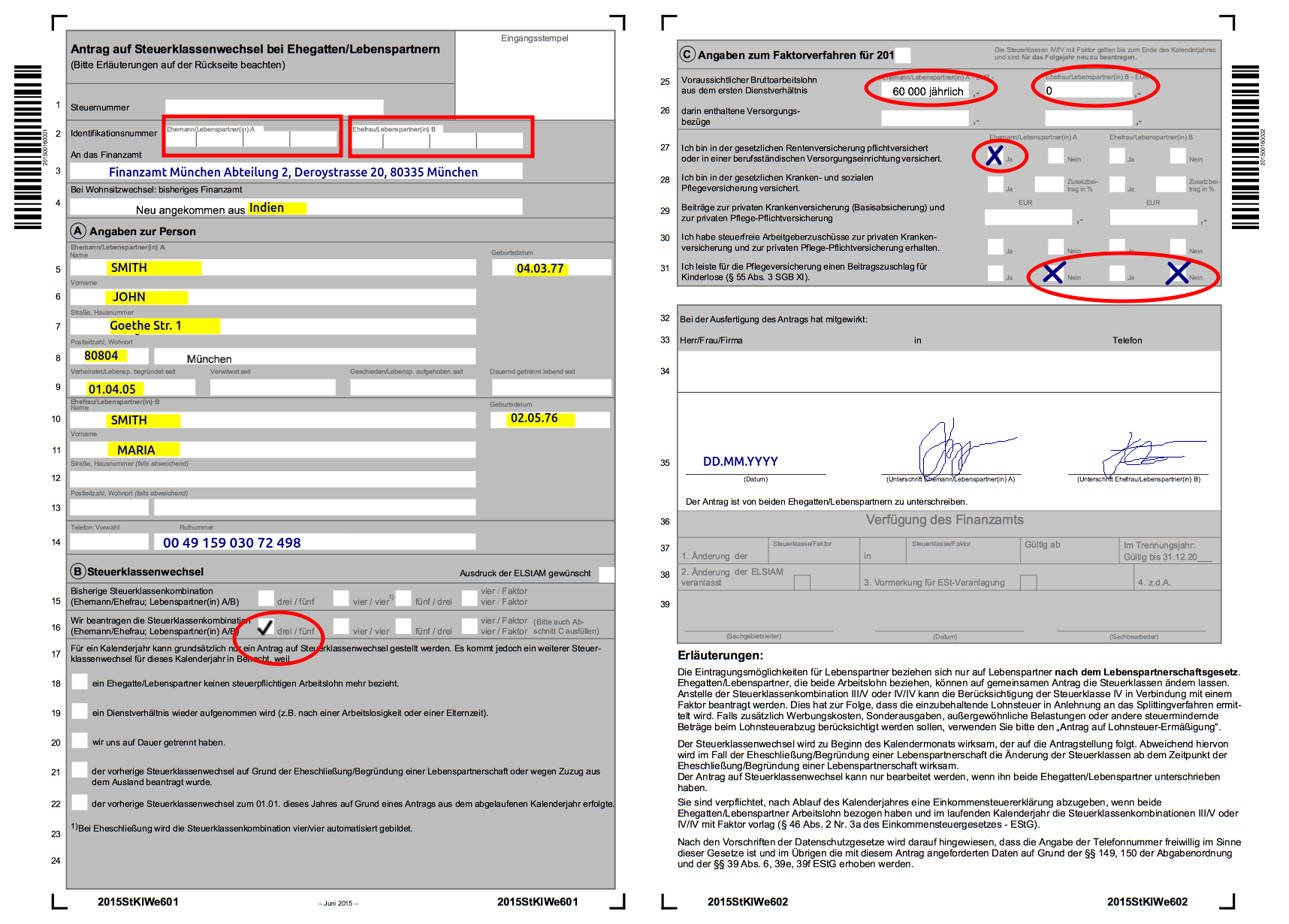 Picture 1. (Source: Berlin.de)
First of all, download this form – landlords-confirmation.
1-3: Angaben zum Wohnungsgeber oder zum Wohnungsgeber beauftragten Person. Write here the name of your Hauptmieter (main tenant, fig. 1) and his address – the street, the house number, the PLZ (postal code), and the city (3) of course. PLZ must always be entered (fig. 2)!
4: Angaben zum Eigentümer der Wohnung (Information about the owner of the apartment). Leave this field blank.
5: Tick the box Einzug. Enter the date of the intended move-in.
6-8: Fields 6, 8: correspond to fields 2, 3 Zusatzangaben (extra additional information, fig. 7) is rare. And if there is some, your main tenant will know.
9: Folgende Person/en ist/sind… Enter your name here. Attention! First the last name, then the first name.
10: The date on which this form was filled in and the signature of the main tenant.
Tax refund - how to get a (significant) part of paid taxes back
Go UP
---
25.04.20 ©️ Jaroslav Plotnikov ( All articles )
Copy & share:
migwork.com/blog/pr.html